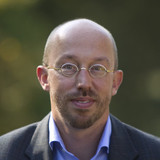 Jaap Bos
ECCE co-director / Professor of Banking & Finance
Jaap Bos is Professor of Banking and Finance at Maastricht University. His work has been published in the Journal of Business, the European Economic Review, the Journal of Development Economics, World Development and the Journal of Banking and Finance.

His research interests include the role of productivity differences, spillovers and innovation in explaining economic growth, and the analysis of micro-developments in efficiency and competition.

From 2002 to 2004, he was a member of the Basel II Research Task Force and co-author of the BIS background paper entitled 'Studies on the Validation of Internal Rating Systems'.

Together with Jacob Bikker (Netherlands Central Bank), he published "Bank Performance" (Routledge, 2008), a theoretical and empirical framework for the analysis of profitability, competition and efficiency.

In 2009, he was a member of the research team that investigated the credit crisis for Dutch parliament as part of a parliamentary investigation.

Jaap Bos is listed by IDEAS/Repec as one of its top authors in the field of efficiency and productivity.